5 Ways Facial Cupping Can Help Your Face Look Bright & Young Again
Many beauty fads have been introduced over the years. Some of these fads disappear over time, but some actually have a deep-rooted history in the annals of health and beauty, and facial cupping is most certainly one of them!
Dating back to as early as 28 AD, there is evidence to suggest that facial and body cupping had been practiced in China, and later spread to Ancient Egypt, Ancient Greece, and eventually, throughout all of Europe!
Today, facial cupping is practiced by some of the top aestheticians in beauty salons all over the world. But the good news is, you can easily take advantage of some of the benefits facial cupping provides at home. It only takes a few minutes, and with regular use, you will begin to see the difference in your skin. The results are truly amazing!
Facial Cupping Set & Free Oil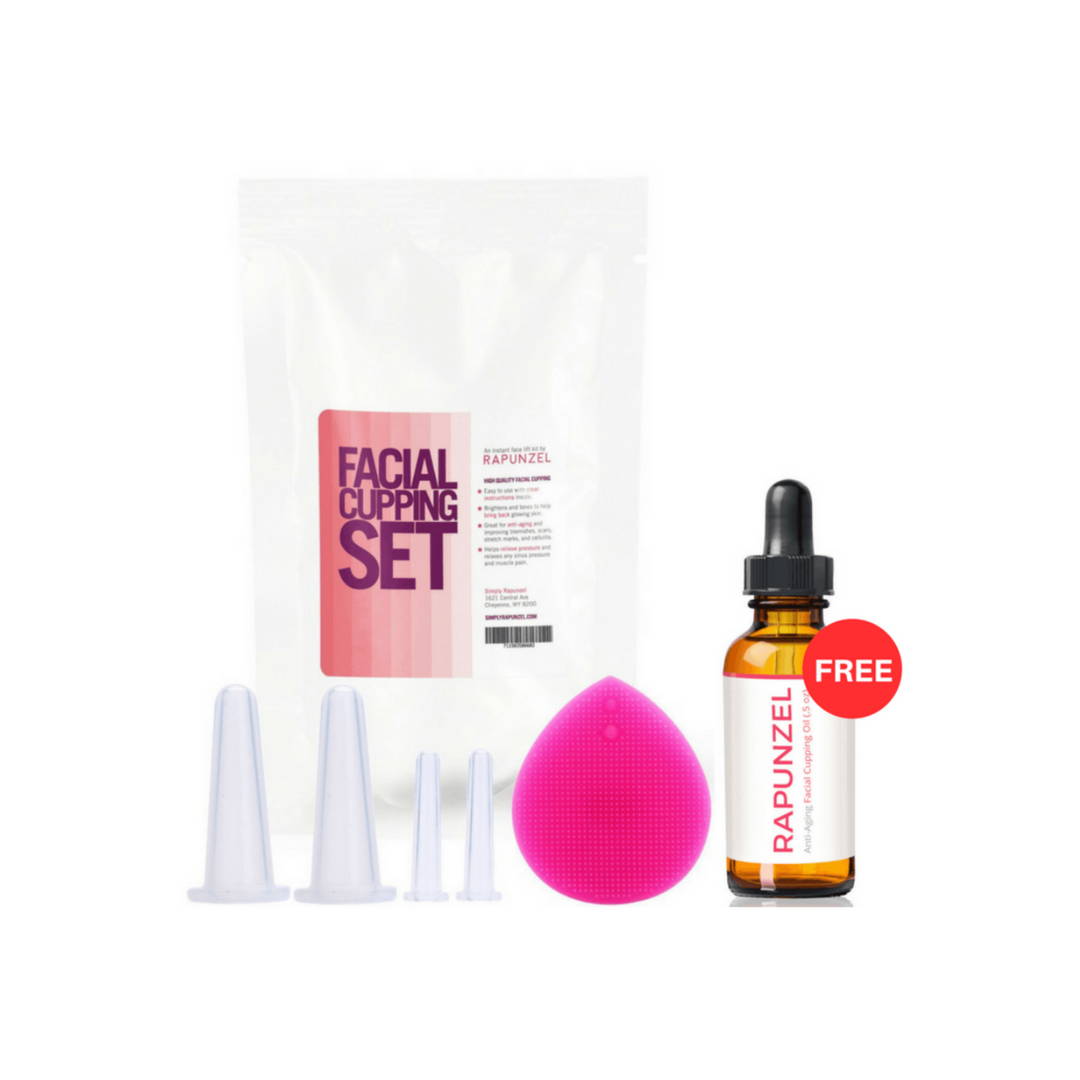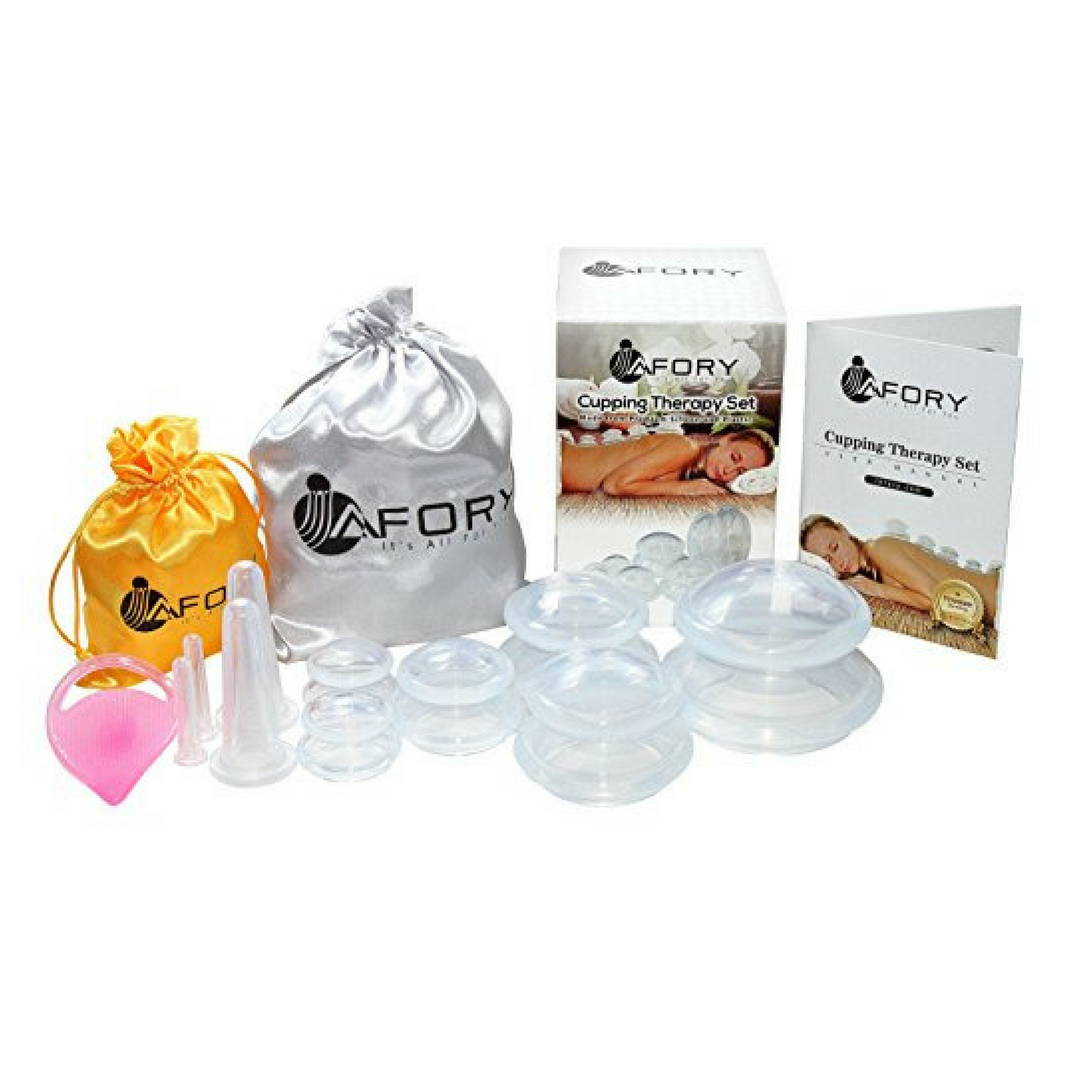 1) Eliminates Facial Puffiness and Tiredness
With continued, regular use, you will begin to notice puffiness – especially around your eyes – disappear. Your face will begin to look more youthful and more supple.
2) Helps to Provide a "Glowing" Effect
Because you are stimulating blood flow throughout your face, you will begin to notice a pinkness, to your complexion. Within a few minutes, you will notice a long-lasting "glow" that looks as though you just had the best facial!
3) Helps Product or Facial Oils Absorb Quickly Into Your Skin
Moving the facial cups around your face helps to open your pores, which will allow product to seep into your skin, and improve your complexion.
4) Reduces the Appearance of Fine Lines and Wrinkles
Facial cupping is being considered one of the ONLY safe alternatives to Botox, which contains toxins and can be harmful to your skin and to your health. Cupping will not erase fine lines and wrinkles, but with continued use, and over time, they can certainly provide you with smoother looking skin, and a more youthful appearance.
5) Helps to Reduce Skin Discoloration
Facial cupping has been successful in helping to lighten skin discolorations due to acne or other problematic skin conditions. Over time, you may see a dramatic difference in skin tone, but some people have noticed immediate improvements to their skin.
So How Do You Facial Cup?
Using facial cups is an easy and quick way to obtain beautiful, youthful, glowing skin! Just follow these easy instructions:
Wash your face thoroughly. Exfoliate with an exfoliating brush.
Apply your favorite moisturizing oil, or use water.
Choose the right size cup for your target area.
Place the cup on your face, and gently squeeze to gradually initiate suction.
Move the facial cup around your problem area. Use the larger cups for your forehead, jaw, and cheeks. Use the smaller cups for under the eyes, crows' feet, T-zone, and around your mouth (you may also use the flush method of squeezing and releasing target areas).
Treatment should last 3-5 minutes per target area, but should not exceed 15 minutes. W
ash your face thoroughly with cold water, then splash your face with warm water to reopen your pores.
Apply moisturizer. Repeat 2-3 times a week.
Care and storage: clean facial cups after each use with warm, soapy water. Air dry, and store in a plastic resealable bag provided.
Facial Cupping Set & Free Oil